Main Page
From Gamma Wiki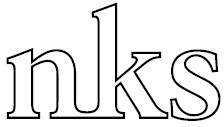 Welcome to GammaWiki
GammaWiki is a resource webpage for Nordic users of gamma spectrometry. This work is supported by the Nordic Nuclear Safety Research (NKS). GammaWiki is a product of the NKS GammaSpec 2016 activity, which is an independent continuation of the GammaUser (2014), GammaTest (2013), GammaWorkshop (2011-2012), and GammaSem (2009) activities. If you wish to read about GammaSpec 2016, you can do so here. The GammaSpec 2017 workshop was held in September 2017 in Risø. Read all about here. Here you can find a link to the GammaRay 2018 site.
GammaRayX
Background
Interaction between practitioners in gamma ray spectrometry in the Nordic countries, was once sparse and fragmented. A group of practitioners of gamma spectrometry decided to organize a meeting to bring together experts in the Nordic region for conversation and sharing of experiences. They successfully applied for support from the NKS, and the first GammaSem activity was started in 2009. The response was strong, and the meeting became a great success.
For information on past seminars, see our Past meetings page.
The accident at the Fukushima NPP in 2011 highlighted many challenges in modern gamma spectrometry, such as dealing with complex spectra not encountered on a routine basis, application of appropriate corrections (such as true coincidence summing), estimation of ground contamination and radionuclide concentrations in soils in general.

Wiki info Editing GammaWiki (only for co-ordinators of GammaWorkshops work groups)